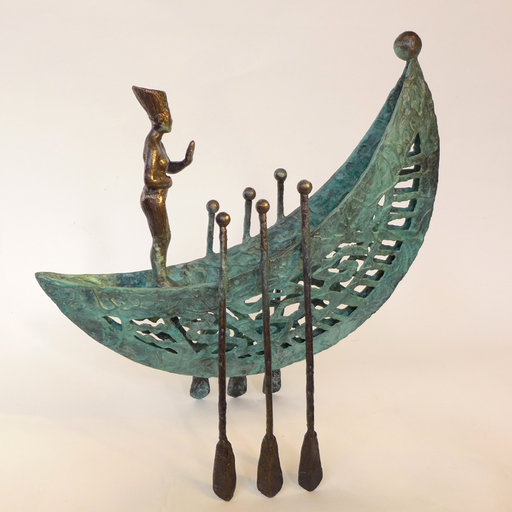 "Behind the reality of life
there lies another hidden dimension.
If only I could have one glimpse of that mystery
then I would be happy."
Hieke Meppelink
Music forms an important theme in my art. Hands, too, have a fascination for me: the way they move, touch, love, communicate and make music.
I am both a musician and sculptor. As a soprano, I draw inspiration from classical songs and poetry in my sculptures. I usually work from an idea or concept that has its roots in classical vocal music. Sometimes, while singing, I can "see" the sculptures in front of me and they touch me. Modelling in clay is for me just like "singing" in clay – you are trying, in a material sense, to make the invisible visible. "Transformation" is key in this creative process. In singing this is the development of feeling into sound, which is volatile. I regard sculpture as being essentially the same: only in sculpture you are developing the feeling into something tangible with materials such as clay and bronze.
September 2021